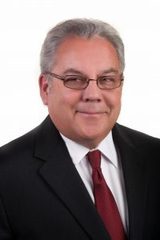 Hunt C. Braly has been practicing law in Santa Clarita since 1992, specializing in land use, real estate, and all issues dealing with local and state government.
From July 1983 until December 1992, Hunt served as Chief of Staff to State Senator Ed Davis, the former Los Angeles Police Chief and Vice Chairman of the Senate Judiciary Committee. In that capacity, he was integrally involved with the drafting and successful passage of legislation and initiatives.
When Senator Davis retired in 1992, Hunt established his own law and lobbying practice in Santa Clarita. In May 1999, he became a founding partner of Hacker, Kanowsky & Braly, LLP, a full service law firm in Santa Clarita. In 2004, the firm changed its name to HackerBraly, LLP. Mr. Braly specialized in land use, development, and real estate law, along with lobbying matters with the firm until the firm disbanded in July 2011. From July 2011 to 2013, Hunt had his own firm, Hunt C. Braly, Attorney at Law. In 2013 he joined Poole and Shaffery, LLP.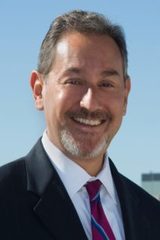 Brad Rosenheim
Vice Chair
Brad Rosenheim is President/CEO of the consulting firm of Rosenheim & Associates, Inc. Los Angeles' premier firm specializing in land-use entitlements and planning, project team management, permit processing and clearances, government and community affairs associated with the land-use entitlement process, strategic planning and public-policy, consulting and analysis for both public- and private-sector clients.
Before he began his own firm, Brad served six years as senior associate in the public policy consulting firm of Emerson & Associates and one year as senior public affairs specialist for C.W. Cook Co., Inc., a land-use planning and public affairs firm in West Los Angeles.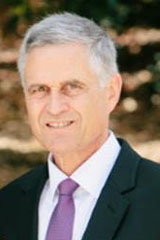 Eric Steinhauer
Treasurer
Eric Steinhauer has 40 years of business experience in diverse industries from general engineering to medical devices to residential construction, both single and multi-family, and metals distribution. As President of Industrial Metal Supply, he has grown the company 8-fold over the last 20 years. At IMS he has led design, construction and financing efforts for over 500,000sq.ft. of concrete tilt-up warehouse space as well as 8 build-out projects.
Eric is currently in the fourth and final phase of developing the 30 acre Prop Park at Van Nuys airport. He has 2 degrees in civil engineering from MIT and an MBA from Stanford. Eric and his wife, Jeanne, have been married 40 years, and enjoy frequent visits from their son and daughter and their spouses, who all live in the LA area.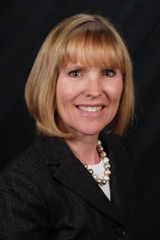 Karen has 32 years in Commercial Banking and Finance experience as both a Portfolio Manager and Lending Officer. After graduating from California State University with a BS in Public Administration, Karen spent several years as a senior auditor and collateral manager with Barclays Business Credit. Thereafter, she moved into commercial banking, working in various senior management positions for mid to large-sized institutions including City National Bank, California United Bank, US Bank and Pacific Western Bank and 1st Enterprise Bank. In June 2014, Karen joined First Bank as SVP, Commercial Lending Team Leader for the Bank's San Fernando Valley Region located in Woodland Hills, California. Her responsibilities include overseeing a team of relationship managers and new client solicitations.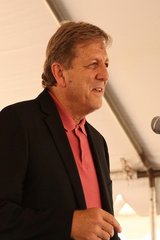 Richard Doss
Immediate Past Chair
Richard Doss is one of the founding partners of Pacific Coast Civil, Inc. and has been with the company since its inception in December 1996.
He has worked in the land development field for more than thirty years. He has worked as a design engineer, project planner, and project manager for residential, recreational, municipal and commercial developments throughout Southern California and Nevada. He has served as project engineer and manager on a variety of major developments, including the Lake Sherwood Ranch, Belcaro/Hidden Creek and West Hills/West Creek projects.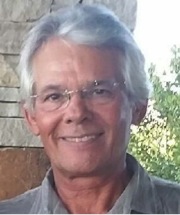 Lee Dukehart is a native Southern Californian and has spent most of his life in the Woodland Hills area.
Lee's business career, over the past 45 years, has been in commercial development and construction. Currently semi-retired, but owner and operator of WLD Construction Services, Inc. a construction consulting firm, providing assistance to property owners and tenants. For the last 25 years, prior to retirement, Lee was vice-president of the construction division for Voit Development Co., managing offices in Woodland Hills, Irvine and Mesa AZ. Voit was instrumental in the development of Warner Center and other projects throughout Southern California and Arizona.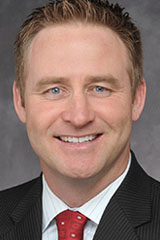 David Josker is President of Brokerage in the Southwest United States for Colliers International. He is responsible for some of the firm's most productive offices in the nation, from Colorado, Utah, Nevada and Arizona to Southern California and the islands of Hawaii. Based in Los Angeles, his focus is on advancing Colliers' growth objectives in the larger region, while ensuring the firm continues to provide best-in-class solutions to our clients.
In his prior role, Mr. Josker was CBRE's Managing Director of Asset Services for Greater Los Angeles, where he oversaw more than 90 million square feet under management and was responsible for leading more than 225 professionals.
Prior to joining CBRE in Los Angeles, Mr. Josker held a leadership role in the CBRE Phoenix office, where he successfully tripled the size of the Asset Services line of business. Prior to that, he served as a Vice President Operations for Caruso Affiliated Holdings where he was responsible for executive level supervision of the Los Angeles Region.
Mr. Josker is also a veteran, having served in the Infantry in the United States Marines Corps.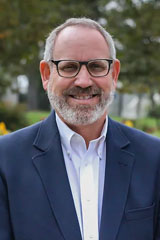 Michael has over 35 years of experience in finance and company operations.  He has successfully started and operated three companies, several divisions for his employers and has originated, approved or worked out billions of dollars in loans to both corporate and real estate clients.  Michael started his career at Union Bank in Los Angeles, where he completed the Management and Credit training program.  He has worked for money center, regional and community banks, including Chase Manhattan Bank, Union Bank, Wachovia Bank and China Trust Bank.
Most recently, he co-founded and served as the Chief Operating Officer of Partners Capital Solutions, Inc. (PCS) where he oversaw the company's formation and growth for seven years.  During his tenure at PCS the company originated over $900 Million dollars in loans and returned an average yield to investors of over 9.6% while suffering zero losses.  Michael served his community by spending eight years as the co-chair of the Citizens Advisory Committee to form and have adopted the Warner Center 2035 Specific Plan for the City of Los Angeles.  He has also served on the Executive Committee of the Board of Directors for the Building Industry Association of Los Angeles/Ventura and volunteered as a Mentor at the Marshall School of Business at the University of California.  Michael has a BS in Finance from California State University at Northridge and an MBA from the University of Southern California.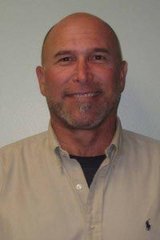 Robert Niesner is a second-generation builder, and personally has over 30 years of experience as a general contractor, developer and investor in the real estate industry. His firm, Legacy Construction and Development, Inc., has offices in Westlake Village and Santa Barbara. Bob and his firm have completed many High End residential projects in addition to numerous commercial, industrial, medical, and educational facilities. Bob also utilizes his real estate broker's license in the course of facilitating investment opportunities for himself and clients. Bob attended the University of Southern California and has recently been involved with the development of using new technology in the building industry. He has a State of California General Contractor License and State of California Real Estate Broker License.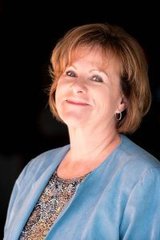 Rose Rockey has been and owner and CFO of Excel Contractors, Inc. in the Antelope Valley for the past 30 years. Her main duties are to oversee the accounting, contracts, and human resources in the family owned business.
Rose is currently on the Board of Homes 4 Families and has held various Board positions over the last 25 years in Assistance League of Antelope Valley.
Rose resides in the Antelope Valley and is very active in the community. She enjoys golfing, and activities with her family and grandchildren.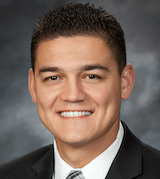 Juan E. Rose, III is currently serving as the Managing Director for Property Management in CBRE's San Diego Region. He is responsible for managing more than 12 million square-feet of office, industrial, retail, and medical office space while leading approximately 100 property management professionals in the San Diego market on behalf of building Owners, Occupiers, and Investors.
Recently, Mr. Rose served as a Director in CBRE's Los Angeles and Inland Empire regions in Southern California where he was responsible for providing strategic direction and leadership for a management team on a portfolio of over 8 million square-feet of high-quality office and industrial properties. On behalf of numerous Clients, Mr. Rose led portfolio operations to exceed revenue targets, minimize operating expenses and elevate the tenant experience at each property managed.
While servicing the City of Los Angeles in 2015, Mr. Rose led a team that included six of the seven CBRE Business Lines on over $100 million of Emergency Response and Restoration operations in Downtown Los Angeles. In its work for the City of Los Angeles, Mr. Rose's team was recognized as the CBRE "Global Outstanding Property Management Team of the Year."
Mr. Rose's professional experience includes over 15 years of operations and leadership in the areas of Commercial Real Estate and Finance. He is also currently serving as a Financial Management Officer and Civil Affairs Officer in the United States Marine Corps Reserve, overseeing Emergency Operations for Marine Corps Installations in the western United States and currently holds the rank of Major. Prior to joining CBRE, Mr. Rose established himself as a subject matter expert in defense financial management. As an agent of the U.S. Treasury, he personally managed over $55 million in cash, and over $300 million in public funds and real estate assets abroad.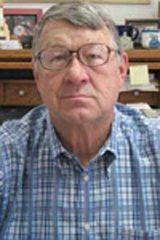 Tom Stemnock is a Civil Engineer and Land Use Planner with over 40 years of experience in the development of residential, commercial and industrial properties in the City of Los Angeles. He is the owner of Planning Associates, Inc., a professional consulting firm which provides environmental, land use planning and development entitlement services to clients for projects in Los Angeles. He has a B.S. in Civil Engineering and M.S. in Land Use Planning.
He joined the Board to assist Homes 4 Families in evaluating potential project sites and in obtaining the necessary permits to build new homes for H4F clients.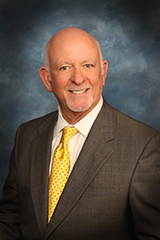 Chuck Underhill has been married to his wife Mary J. Underhill for 3 decades and they have raised three children who now work for their family agency and who recently became stockholders in their business.
Chuck has been involved in various community and professional organizations including the Woodland Hills Chamber of Commerce, Woodland Hills Rotary, IBA San Fernando Valley and Los Angeles Association of Health Underwriters.
Chuck is an avid golfer and member of Woodland Hills Country Club and is active in his church/parish at Saint Bernadine of Sienna in Woodland Hills.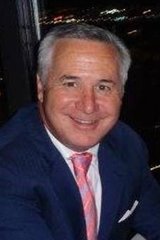 Mr. Weintraub currently serves as Vice President, Marketing and Business Development at OSI Consulting, a leading global business and technology services firm focused on maximizing business performance through the innovative use of technology, including enterprise applications, systems integration, software engineering, and analytics.
Before joining OSI, Mr. Weintraub served as Managing Director of Colony American Finance. Mr. Weintraub was a founder of North American Property Preservation Corporation and served as Vice Chairman of Chrysalis Holdings, a provider of early stage capital, infrastructure development and management expertise to growth-oriented companies in the financial services and direct marketing industries.
Mr. Weintraub also served as Managing Director, Corporate Marketing for Countrywide Financial Corporation, and was responsible for all strategy and operations of Countrywide's Corporate Marketing division, including customer acquisition and retention, branding, sales support, events and sponsorships.
Before joining Countrywide, he served as VP of Business Development at Protocol Services where he was responsible for developing and managing accounts for a 4,000+ employee direct marketing services firm and as Senior Vice President of Marketing and Customer Operations at National Water & Power.
In addition to his work in real estate, marketing and finance, Mr. Weintraub has served as Chief Operating Officer and Co-Founder of Broadband e2e and Chief Operating Officer of Horizon Foods in Yorba Linda, CA. as well as Managing Partner and CEO of WSDirect a full service direct response marketing firm whose portfolio of clients included Fortune 500 and prominent California-based companies and organizations.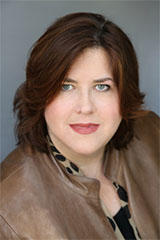 Donna E. Deutchman is the President and Chief Executive Officer (CEO) of Homes 4 Families where she oversees the development of affordable veteran neighborhoods and comprehensive services that empower low-income veterans and their families to enter the middle class. Donna has more than three decades of experience growing nonprofit organizations and creating the public-private partnerships that empower them to better serve their missions. Through her years of compassionate service to the Southern California community, Donna has developed a rich expertise in fundraising, branding, marketing, advocacy, government affairs, and non-profit business model development.