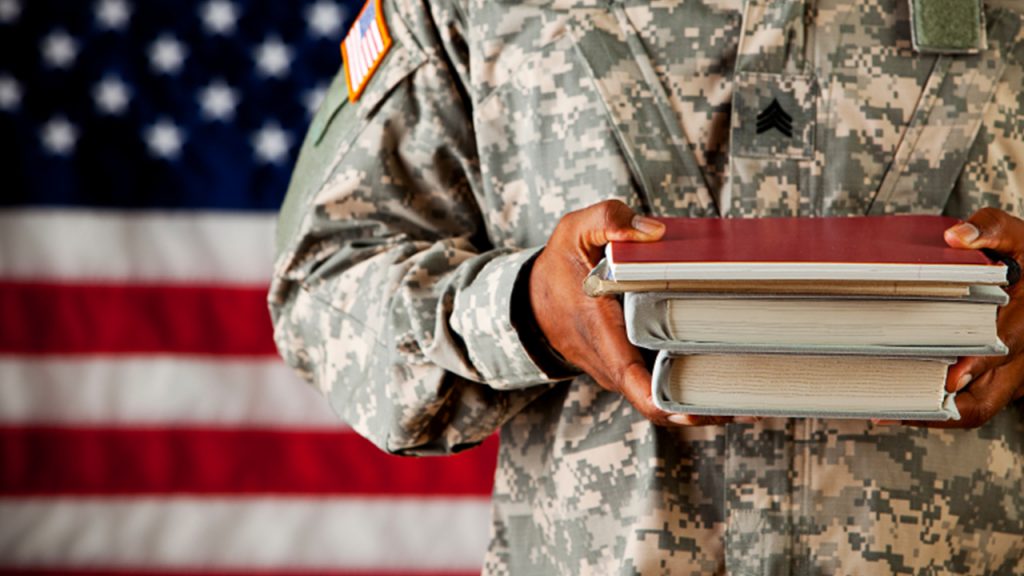 Are you a veteran looking to go back to school? Well, you probably know that even community colleges can be very expensive. And that's not even taking into account if you were to take out student loans. Luckily, YOU having served our country and are now a veteran, have earned some benefits that will help you fulfill your college dreams. 
There are literally hundreds of financial resources available to veterans and active duty service members alike seeking to further their education. Below, we'll explore some of those resources and how they can be used in conjunction with benefits from the GI Bill to pay for college.
GI Bill Benefits
The Servicemen's Readjustment Act of 1944, also known as the GI Bill, was a law that provided a range of benefits for returning World War II veterans. It was passed by the 78th United States Congress and signed into law by President Franklin D. Roosevelt on June 22, 1944.
Today, GI Bill benefits can help qualifying Veterans and their family members get money to cover all or some of the costs for school or training programs. Learn more about GI Bill benefits here—and how to apply for them via the U.S. Department of Veteran Affairs.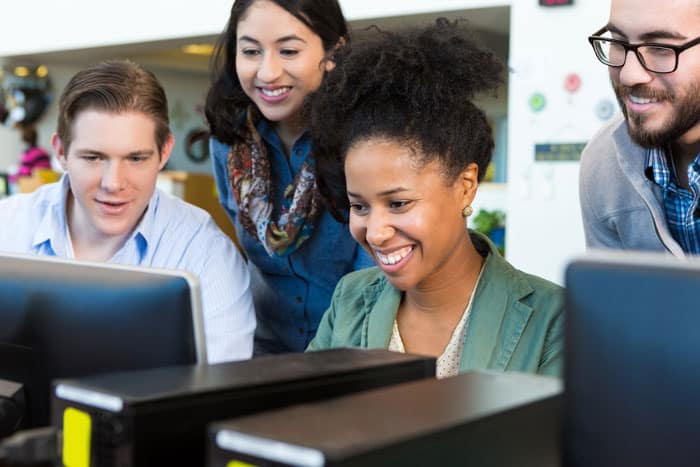 Because the educational benefits provided by the GI Bill is not considered a source of financial aid (at least, not in the traditional sense) by colleges, veterans can still apply for financial aid in the form of federal and private loans—same as a civilian applicant. While loans are a fine way to supplement GI funds and are typically easy to secure, they must be repaid… with interest. Taking out loans should be considered as a last resort when all other options have been exhausted. 
Scholarships and Grants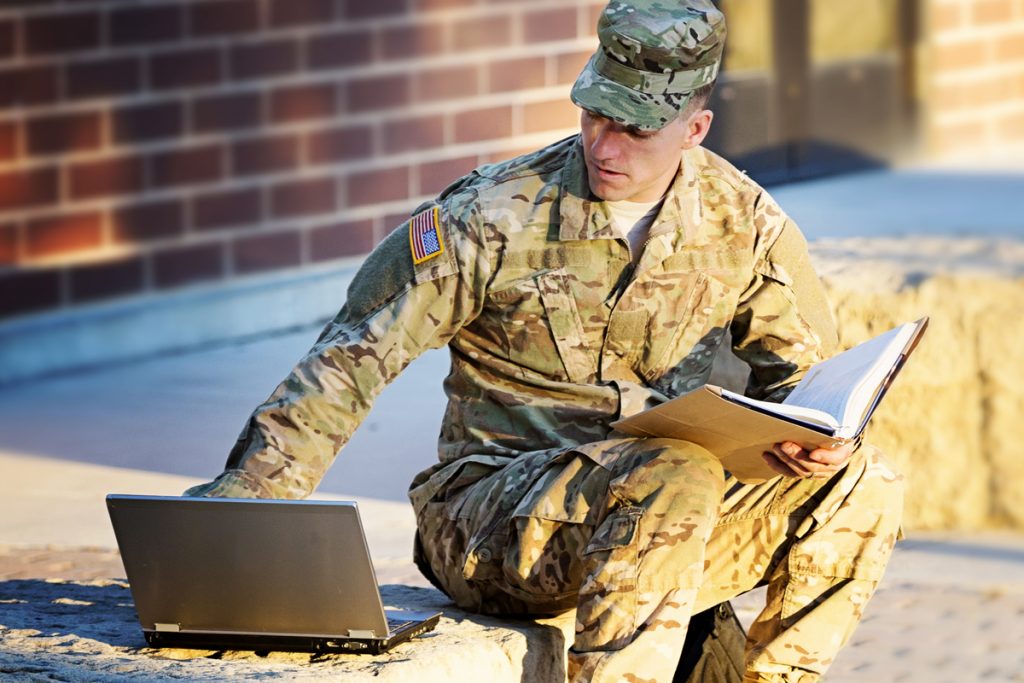 The three best options for additional funding are scholarships, grants, and fellowships, none of which need to be repaid! Of these options, scholarships are the most abundant, and there are literally hundreds of them specifically reserved for individuals and their family members who have served or are presently serving in the armed forces. The only downside is that most "free" financial aid is reserved for undergraduate students; scholarships and grants for post-baccalaureate candidates are sparser. 
There are two main factors that every veteran shopping for scholarships should consider. The first is the type of GI Bill they are using: Montgomery, Post-9/11, Forever, as this will determine how both financial aid and award money are disbursed. Secondly, the type of scholarship—fenced or unfenced—should also be looked at. Fenced scholarships must be applied directly to tuition whereas unfenced scholarships can be used at the recipient's discretion. These two factors can determine how much disposable income a student receives from award money and how much is reserved strictly for school-related expenses. 
From federal and state governments to private business like Google and Disney, everyone wants to help veterans and their families succeed in their pursuit of higher education. Some scholarships have broad appeal and take all types of applicants, while others are reserved for specific populations like females, minorities, veterans with disabilities, children, and spouses of service members, and many more. 
The following websites are a great starting point for prospective students*, or anyone else interested in learning more about veteran scholarships: 
*The lists of scholarships presented on these sites are not comprehensive; students interested in applying for a scholarship should be sure to visit the website for that scholarship for the most up-to-date information regarding deadlines and other requirements.